As Seen on TV
We are the original and best Stunt Driving School. We have been featured on TV shows around the world. Learn with the best!
Vouchers Available
Stunt Driving School Experiences can be purchased as a gift voucher with 6-months to book a date. The perfect gift of excitement!
Great Memories
Your day learning to be a Stunt Driver is something you'll remember forever. We'll even give you a certificate and a photo to share with your friends!
Want More?
We've got some more fantastic Driving Events and Training Courses available - have a look at what else you can do behind the wheel!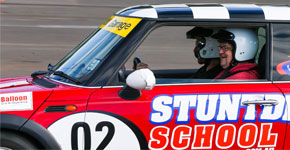 Spin!
Handbrake Turns - the cornerstone of every great stunt driver!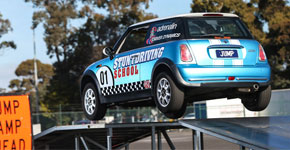 Jump!
Ramp-to-ramp Jump - you've always wanted to do this!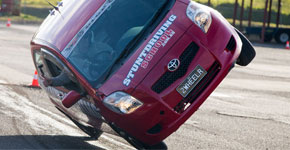 Balance
Drive on 2-Wheels - it's harder than it looks!
Our Locations
The Original Stunt Driving School operates in Melbourne and is located at Sandown Raceway only 20mins from Melbourne CBD and if you are anywhere else in the world... talk to us as we can help!
All locations have plenty of parking and are very easy to get to - especially with our handy guides!
Want us to come to you?
For group and corporate bookings we can load up the truck and head out your way. We have run Stunt Driving School events around Australia and the world - everywhere from Shepparton to Singapore!
More...